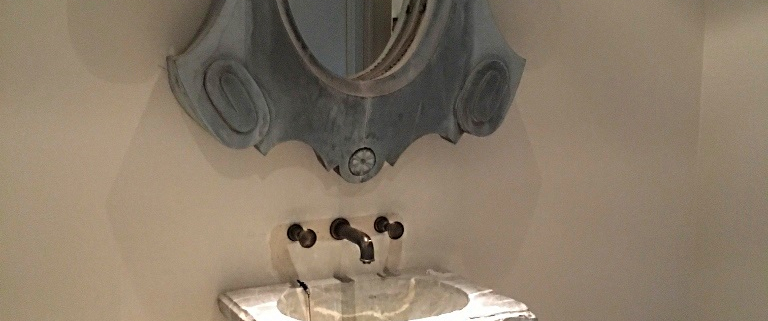 Waterkranen vormen een onderdeel van onze antieke bouwmaterialen collectie. Tevens voorziet Anresto oude kranen van een speciaal en uniek inwendig systeem welke wordt ingebouwd om elke kraan te kunnen aansluiten op het moderne waternet onder druk. Ook crepine-aansluitingen op maat kunnen wij leveren.
Our collection of antique building materials contains a selection of water taps. This selection, available in various types and sizes, can be viewed at the Anresto showroom in Lommel. Anresto also fits old taps with a special and unique internal parts system to allow the taps to be connected to the modern pressurised mains. We can also supply custom-made filter connectors.
Antiques bridging set taps. Antiques 3 hole kitchen taps. Antiques wall mounted taps. Old wall mounted kitchen taps. Old bridging set faucets. Old 3 hole kitchen faucets. Antiques cold water taps.
Antico rubinetto dell'acqua, Antico rubinetto dell'acqua fredda calda, Antico rubinetti dell'acqua, Antico rubinetti dell'acqua fredda calda, Antico rubinetti cucina, Antico lavello cucina, Antico Inglese lavello, Antico rubinetto doccia, Antico rubinetto bidet, Antico rubinetto fontana, Antico rubinetto miscelatore.
Antiker Franzosischer Kaltwasserhahn. Antiker englischer Wasserhahn. Antiker kombinierter alte Wasserhahn. Garten Dusche.
Antike Wasserpumpe mit einem Regen Spruhkopf. Wasserhahn fur warmes und kaltes Wasser. Englische Standarmatur Fúr Das Bad mit Handdusche. Kombi-Mischarmatur mit Keramikverschlússen. Antike Kupferne Wasserhähne. Doppelwasserhahn. Wandarmatur mit Kalt- und Warmwasserhahn. Antiker Wasserspeier. Zweihebelmischbatterie mit schwenkbarem Auslauf. Antiker Waschtisch. Antikes Waschbecken. Hoher Wasserhahn. Badarmatur mit Duschkopf. Schwanenhals-Wasserhahn. Wandwasserhahn auf Handwaschbecken. Maßgefertigte kombinierte Wandarmatur. Antiker verlängerter Kaltwasserhahn.Kombinierter Schmetterlingswasserhahn. Fontänenmundstúck. Französischer Pumpenhahn. Schiffswasserhahn. Gartenwasserhahn. Kombinierte antike und erhöhte Kúchenarmatur. Wasserspeier mit Drachenkopf.
Toon 100 Producten per pagina